Chrysler Dodge Jeep® RAM Brake System Service in Wichita Falls, TX
We offer local Chrysler, Dodge, Jeep, and RAM owners a premier opportunity to get Mopar®-certified brake system services. There is no need to take your vehicle to an independent shop for substandard brake service when you can trust our certified technicians who professionally understand your braking system through extensive hands-on experience. We operate a state-of-the-art facility equipped with the latest automotive service technologies and only install the recommended genuine OEM parts for brake component replacement services. We post specials that reduce the cost of top-quality brake service while increasing customer satisfaction and value. Continue reading about your vehicle's brake system and its maintenance. Schedule brake service today at Foundation CDJR of Wichita Falls, serving Pleasant Valley, Lakeside City, Dean, Jolly, and Sheppard AFB, TX.
Brake System Maintenance
Automotive brakes are hydraulic systems with one purpose – to create friction that resists forward momentum and stops vehicles weighing several thousand pounds quickly. The intense friction necessary to stop vehicles creates pressure and heat that cause braking component depreciation. Brake system maintenance starts with knowing that braking components depreciate and need service to restore integrity and reliable performance for peak stopping power and safety. Brake fluid needs exchange service regardless of miles every 2-3 years due to a hygroscopic tendency to absorb moisture irrespective of us. Brake pads and rotors require maintenance due to wear and tear contingent upon driving conditions and braking habits. Knowing when your vehicle needs brake system service involves routine maintenance intervals and regular inspections.
Brake Services:
Brake Inspection/Diagnosis - Regular brake system inspections provide drivers with the depreciation information needed to know when components require service. An inspection involves visually checking the brake system while measuring brake pads' thickness. A diagnosis is a more in-depth inspection in response to braking problems. A certified technician inspects the system to identify the problem component and formulate repairs that restore peak stopping power at factory specifications.
Brake Fluid Exchange - Brake fluid transfer hydraulic energy throughout the brake system. It absorbs moisture and should receive exchange service every 2-3 years regardless of miles.

 

Brake Pad Replacement - Brake pads create friction and resistance when clamped against the rotors. Although brake pads are durable, they wear down and require replacement when measuring 3-4 mm.

 

Learn More
Rotor Resurfacing or Replacement - Rotor maintenance depends on wear and tear. Resurfacing removes minor blemishes from the disc face and restores flatness. Replace rotors with excessive disc blemishes or warping.

 

Caliper Service - The brake calipers squeeze together to push the brake pads against the brake rotors, and they will regularly need to be cleaned, lubricated, and inspected to ensure that they are providing the necessary precision.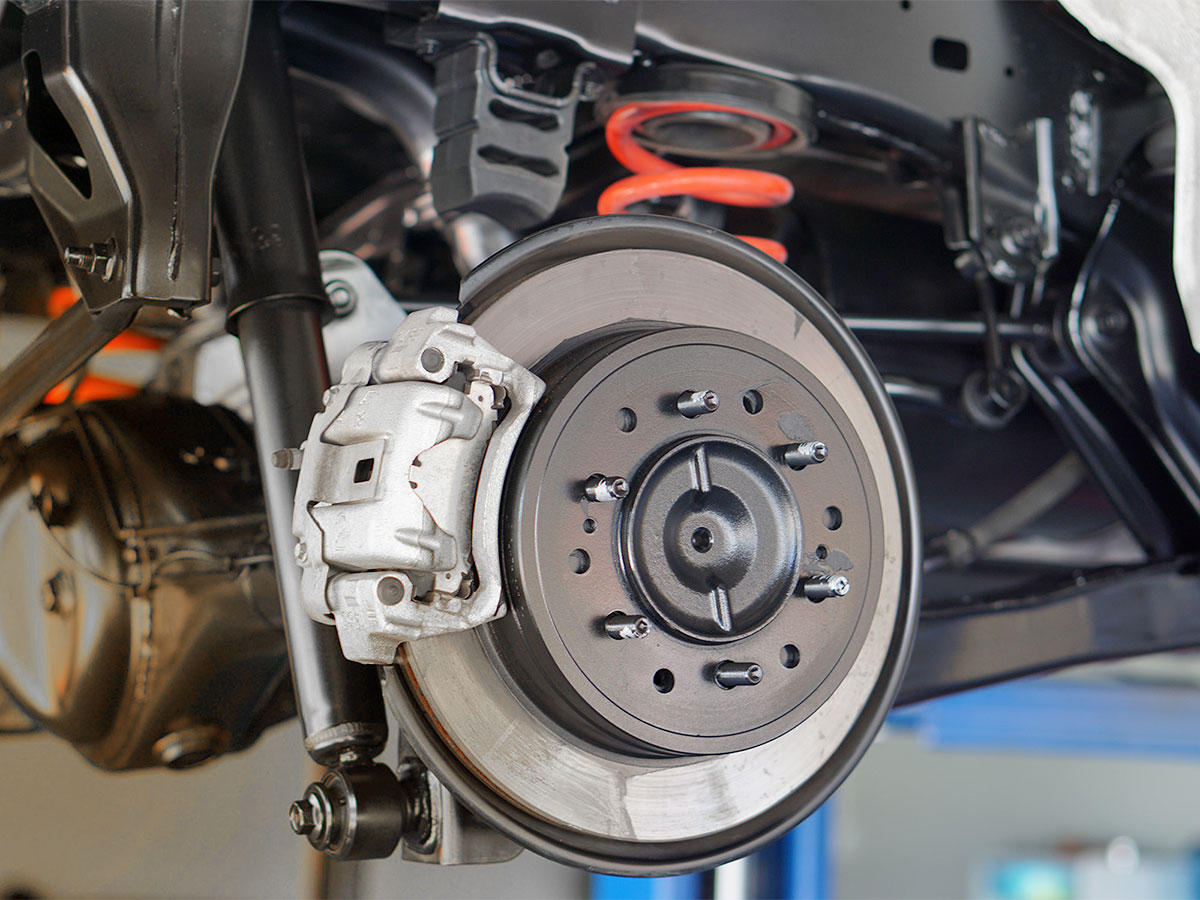 Schedule Brake Service at Foundation Chrysler Dodge Jeep RAM of Wichita Falls
Customers can schedule brake service online or by phone. Visit the Mopar® Express Lane for a brake inspection without an appointment.